Hoang Phan
Hoàng Phan
Senior Product Owner / Product Manager
Expected: $5,000/mo or 100$/h
Download PDF version
Senior Product Owner / Product Manager
Chưa sẵn sàng làm việc.
1996
1996
Remote only
Remote only
---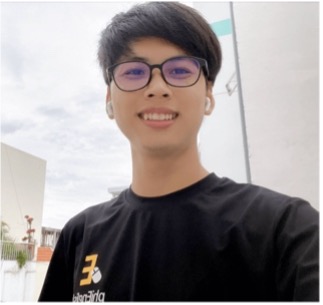 I'm a Senior Product Owner/ Business Analyst, and Product Manager has more than 5 years of experience in the Fintech, Banking, and Crypto industries.
I can help the company to build an effective product in the right way. Highly adaptive, and can work in harmony with a wide variety of professionals in cross-functional / multinational teams.
---
Skills
Business Analyst
BA Planning & Monitoring
Elicitation & Collaboration
Solution Evaluation
Requirements management
Strategy Analysis
Business Process Modeling and Notation
Unified Modeling Language
Sketching/Wireframing
UX/UI Analyst
User Acceptance Testing (UAT)
Training
Product Management
User/Competitor research
Define Scope of Work/Backlogs
Product Lifecycle Management
Roadmap
Plans releases
Productive measure/Metrics
A/B Testing/HeatMap
Methodologies
Agile
Waterfall
Flexible SDLC (LEAN)
Tools
Diagram: Draw.io, Lucidchart, Visio
Wireframing: Balsamiq, Adobe XD, Figma
Document: MSOffice, Confluence, Notion
Product Management: Jira, Trello, Asana, Notion
Analytic: GG, Firebase
Survey: Typeform, GG forms
Heatmap: Hotjar
Professional
Critical Thinking
Creativity
Decision Making
Effective communication
Self-motivation
Work experience
Senior Product Owner and Product Manager
Kyros Ventures/Ancient8 (Full Remote)
Product Owner for Dojo Token, the token launchpad on Solana Chain, re-design the UX of product, plan to develop, the scope of works and release plan
Advise process to develop for Dojo NFT (NFT Launchpad on Solana Chain), sharing experience and business flow about NFT launchpad to the development team.
Product Manager for Ancient8 User Identity, the SSO for all Ancient8 Products. Features: Log in with multichain wallets, Email, Discord, GG Account, and Twitter. Also, build SDK to integrate A8 UID on the different code base projects.
Product Owner for Community Engagement Product that helps to engage community members.
Own development from inception to launch which involves scoping with stakeholders, defining FRD, SRS, Usecase, Business Rules, Backlogs, Roadmap, planning releases.
Conduct market research, Work with partners to gather the needs, customers interview to identify areas of improvement and what features should do.
Define the development process in the early stage of Dev team
Guide other BAs/POs about new processes to apply for a new in-house product, challenges, questions, and analytics which bring to output: Pain of users/customers, solutions, requirements
Co-Founder / Product Lead
MoonRat Finance.
Responsible for product (UX/UI) design (Homepage, App, SupperApp, …)
Logo and 2D designer
Support users with the helpdesk portal.
Execute the user research, survey, and data analytics to improve Dapp User Experience
Build the user guide that helps users to be familiar with crypto and MoonRat Dapp/Defi
Work with other co-founders to define the scope of work, idea, use case, and requirements to build the product
Perform UAT to ensure that validated deliverables meet functional and design specifications and requirements.
Former Founder
PhiEnglish - the online man-to-man English classes with Filipino Teacher
Build my own product and business that helps 75 students can speak basic English
Process of product - from testing ideas, MVP to the final version which runs well.
Purpose of product is "Help students speak English better", that why the class is only ~5$/hour, and bring to me 600$/month for profit
Develop the system to mangage teachers, students, courses and classes by myself
Managed 14 teachers, 2 staff and 75 students in approximately 2 years
Senior Business Analyst
VNPAY
Give solutions to Banks' digital development team
Analyst and work with both Bank, VNPAY, and 3rd teams to develop products (MB, IB, Omni App)
Build VNPAY's products such as: eKYC, bus booking (Cambodia), billing – top-up (Myanmar)
Work with UI/UX designers to give the best app interfaces to Bank and VNPAY's products
Help BA's members in VNPAY develop their skills
List of Projects:
Mobile Banking/Omni: AB Ditizen (ABBANK), IVB Mobile, SCB Mobile Banking, Kienlongbank Mobile banking, Loyalty (VCB).
Support fintech/banking requirements for Vietcombank, HDBank, SaiGon Bank, Eximbank, NamA Bank, Vietjet POS.
Top-up/Billing Cambopay & Myanmar, eKYC, Bus Booking (SDK on mobile)
Business Analyst and Quality Control
Kyanon Digital.
Give solutions to Kyanon's customers to build their app
Work directly with product director and UX designer to build the app
Work with Agile framework in the development process, help to build process between development team and stakeholders
Define Scope of Work, timeline, …
Manage and release products on time.
Get feedback directly from users to analyze and give solutions to fix or enhance products.
Help BA, Tester's members in KYANON develop their skills
MORE (IMT Solutions, Freelancer Developer)
Also related to BA, Tester, Product Owner jobs.
Education
Học vấn
Software Engineering

Ho Chi Minh City University of Information Technology (UIT), VietNam.

2014 - 2019

English as Second Language

Colegio San Agustin - Language Skills Learning Center, Philippines.

Aug 2019 - Nov 2019
Kỹ sư Phần mềm

Trường Đại học Công nghệ Thông tin - TPHCM, Việt Nam.

2014 - 2019

Khóa học English Second Language

Trung tâm LSLC, Philippines.

08/2019 - 11/2019
Languages
Ngôn ngữ
Tiếng anh

(Giao tiếp tốt)

Tiếng Việt

(Lưu loát)
Certifications
Chứng nhận
Volunteer experience
Kinh nghiệm tình nguyện
---